2021
国际歌/International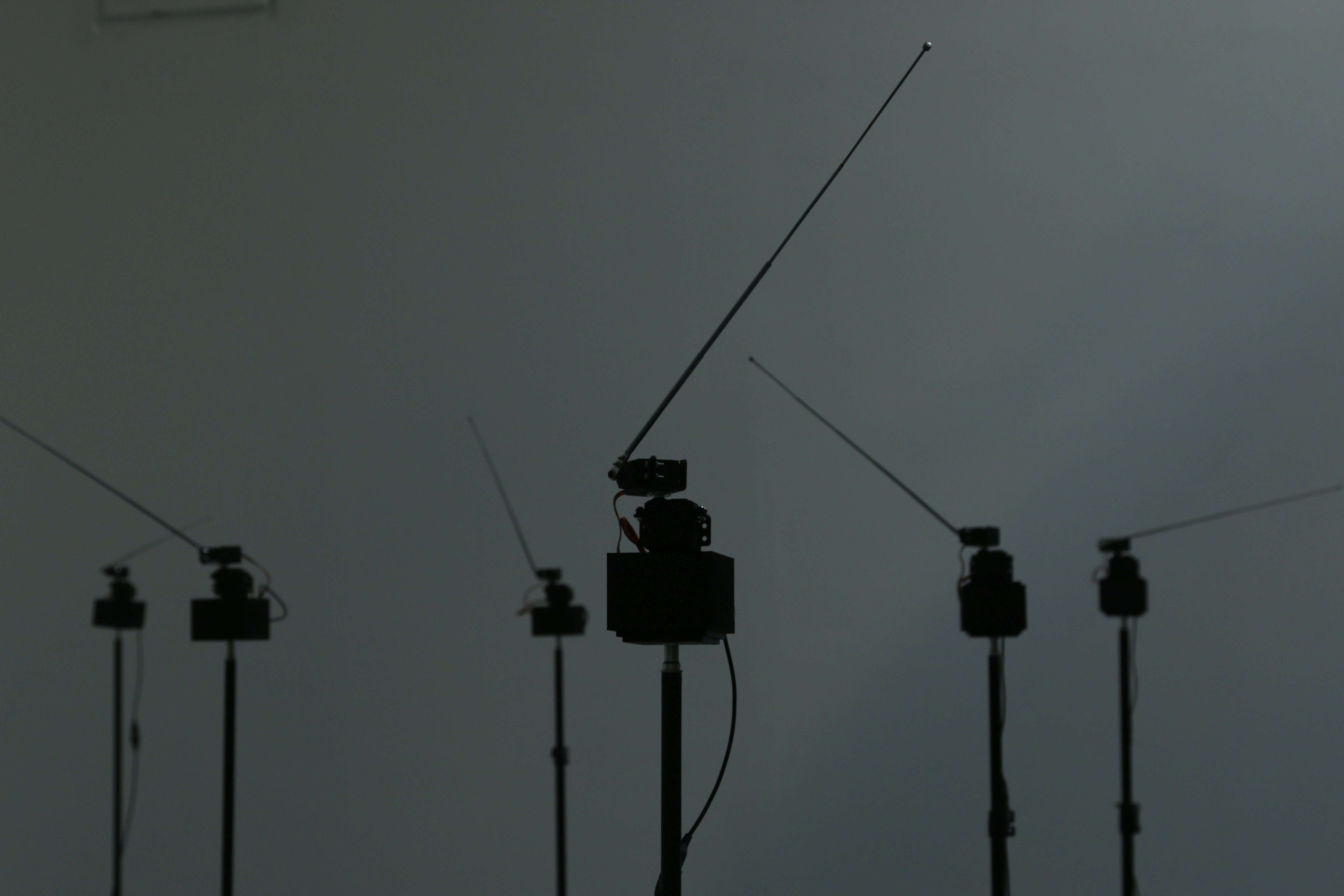 电机挥舞着天线按照国际歌的节奏指挥着音乐。国际歌的声音信号通过天线被角落里的无线电接收器收到,在空间中与指挥天线共鸣。天线矩阵营造了一个机器训练的场景。人工智能是否会进化出意识形态?当今世界技术的进步似乎并没有使工人的工作生活变得更加轻松,反而是算法与大数据沦为剥削的工具。
The motors waved the antennas and directed the music to the rhythm of the <<Internationale>>. The <<Internationale>>'s sound signal was picked up by a radio receiver in the corner via the antenna, resonating in space with the conductor's antenna. The antenna matrix creates a machine learning scenario. Will artificial intelligence evolve ideology? Technological advancements in today's world do not seem to make the working life of workers any easier, but rather algorithms and big data are reduced to tools of exploitation.
家园/homeland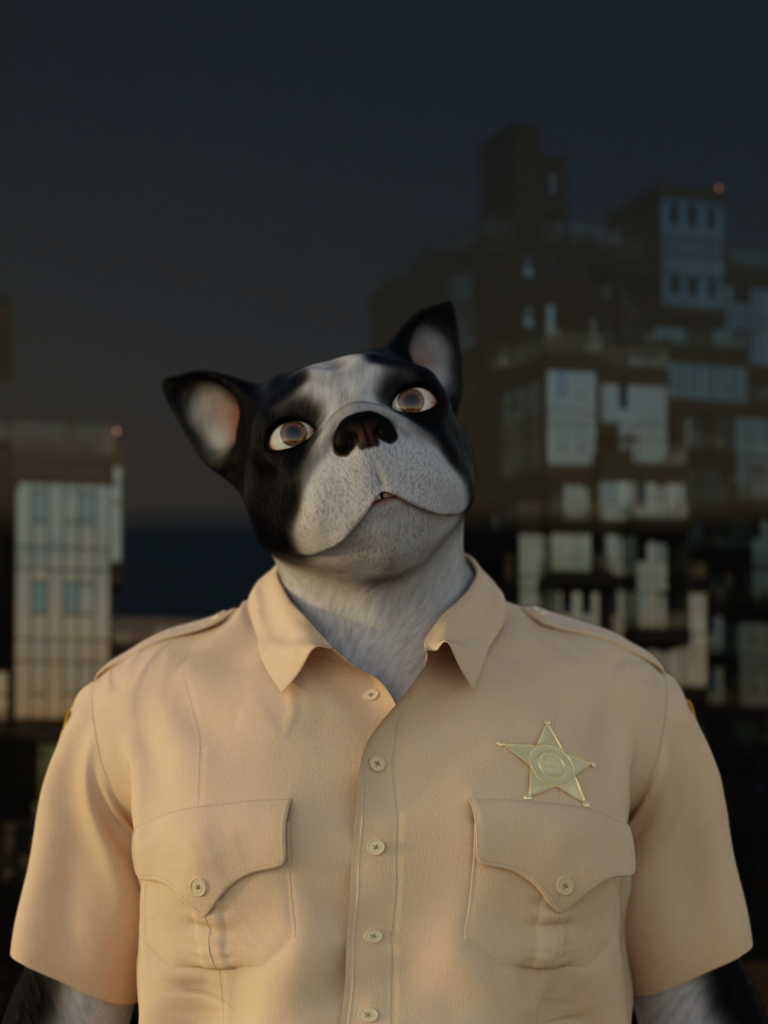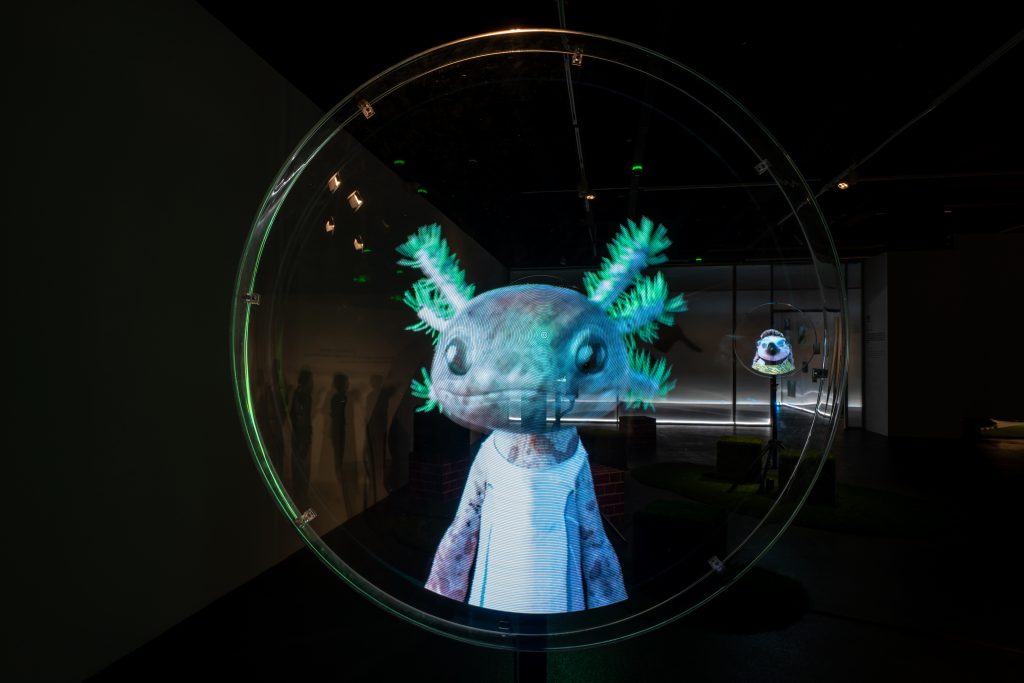 我虚构了一个虚拟世界的社区里的采访,影像中来自各个生物圈的动物化身从各自的角度(游客,本地居民,保安, 管理者)围绕家园的话题讲述这个社区的愿景,优势,问题 … 这些讨论既是当今游戏世界里的一些议题,同时又很像城市社区建设中的探讨。人物身后是现实的社区的风景。现实中的社区与虚拟世界中的社区因"乡愁"问题在此处产生交汇碰撞。

多屏幕影像装置
人脸面部捕捉
I made up a fictitious interview in a community of virtual world. The animal avatars from various biospheres in the image tell the vision, advantages, problems of the community around the topic of homeland from their own perspectives (tourists, local residents, security guards, managers)… these Discussions are not only some of the topics in today's game world, but at the same time it is very similar to the discussion in the construction of urban communities. Behind the characters is the scenery of the real community. The community in reality and the community in the virtual world meet here because of the problem of "homesickness".

Multi-screen video installation
Face capture